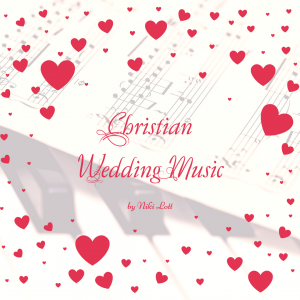 Finding Christian wedding music can be a real challenge! If you have a desire to have music that is lovely and romantic, but that also honors Christ and doesn't sound like the world, it can be difficult to find.
I am thankful that there are good and beautiful songs out there. I would like to tell you about a few more!
There are three wedding songs available on the website as sheet music or PDF downloads, and they are now available as a package as well.
The first song, A Forever Kind of Love, was written a very long time ago when I was engaged to marry my husband. 🙂 It's a simple, sweet song that looks forward to a future together.
"It's a forever kind of love, the kind of love I've spent my whole life dreaming of.
It's a faithful kind of love, committed to be true.
It's a lasting kind of love, a living love that joins two hearts as one,
It's a forever kind of love for I'll forever be in love with you."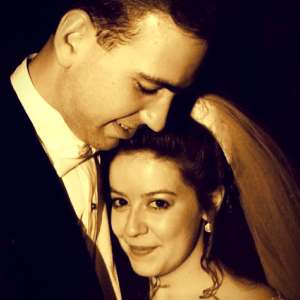 The second song, With You, was written several years after the first. I wrote it for my husband for our anniversary. I enjoy seeing the progression and differences in this song from the earlier song. This song celebrates the beauty of spending life with the person you love and seeing that love grow over time.
"For with you my joys are brighter,
And with you my burdens lighter,
And each day I am thankful I have found a love that's strong and true
With you.
And to you, I will be faithful,
And for you, forever grateful,
For there's nothing in this world that I would rather do
Than to share my life and love
With you.
*This song is also available with a piano soundtrack and vocal demo.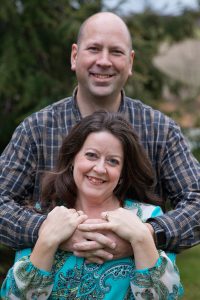 The final song, The Vow I Make Today, was written for a young couple's wedding. The bride had grown up in our youth group, and the groom asked if I would be willing to write a song that he could sing to her at their wedding. I was honored to be able to do this for them.  This song is based on the wedding vows, and the promises a bride and groom make to one another and to God.
"Today I vow before the Lord that you'll be honored and adored,
That I will never cease to care, for you're the answer to my prayer.
And as we seek to do God's plan with heart in heart, and hand in hand,
We'll find true joy as we obey.
This is the vow I make today.
This is the vow I make today."
Perfect for weddings, these songs can also be appropriate for Valentine's banquets, couple's retreats, anniversary celebrations, or vow renewal ceremonies. I hope they will be a helpful resource for you!