I am excited to announce the arrival of several new products on the website!
My latest CD, How Can I Sing, is now available to order. Quantity discounts are available, and music makes a great Christmas gift! It is also available to download or stream on most digital platforms, including Amazon Music, Google Play, Apple Music/iTunes, You Tube Music, and Spotify.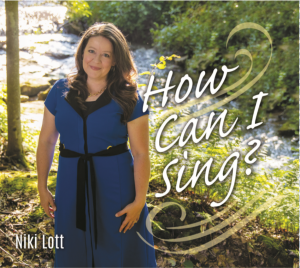 The sheet music for all of the songs on How Can I Sing is available as well, with the exception of the title song. I am working on that one, and hope to have it online soon. Once it is completed, I will send the compilation to a printer, and it will be available in book form as well.
One of the songs from the CD that has not been published previously is now available on the website. It is called Let the Children Come. It is a song about the importance of seeing children come to Christ. I will share more of the background of that song in a post next week.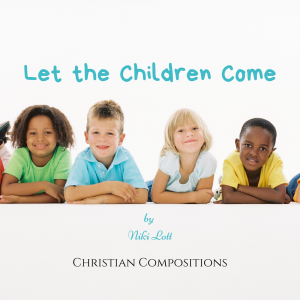 I am also very excited to have my new Bible study available and in stock on my website. It is entitled The Classroom of Contentment. It is a personal Bible study book, with optional Teacher Resources in the back of the book. There is a separate Student Book available for those who wish to use the study in a group or class. If you want to order both books to see if they would be a good fit for your class or Bible study, order this preview package at a substantial discount. Both books are also available on Amazon.
Finally, I recently added the choral version of an old favorite, He Gave Himself, to the online store. Arranged for solo with choir, this is a powerful song that is appropriate for Christmas or any time of the year.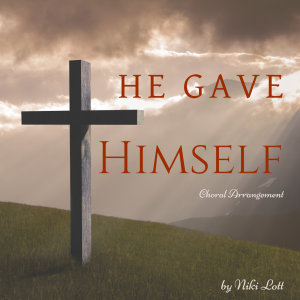 If you order now through November 30, use coupon code: THANKS to receive a 15% discount.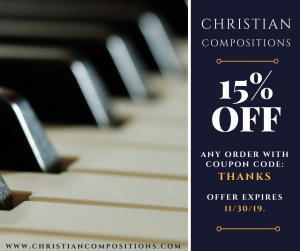 By the way, did you know that you can purchase digital gift certificates on Christian Compositions? They can be purchased in any amount, and can be emailed directly to the recipient with a personalized message.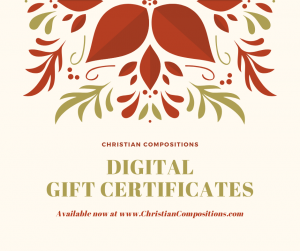 If you aren't already doing so, please follow my page on Facebook, Twitter, or Instagram for regular updates, encouraging posts, and exciting giveaways and discounts!
Have a blessed Thanksgiving!
Niki Lott