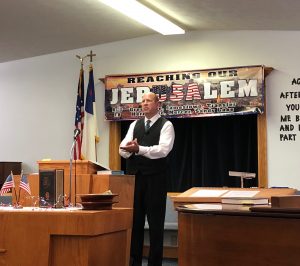 I wrote this song recently at the request of a good friend, Pastor Keith Troyer. The theme of their church's missions conference (which our family was privileged to be a part of) was "Reaching Our JerUSAlem". There was a good, and much-needed emphasis, on the importance of reaching America, our Jerusalem, so that we are able to send missionaries to the uttermost parts of the earth.
As you may know, our family recently stepped into a new ministry called "Refreshing Grace Ministries". A huge part of our ministry vision is to encourage and refresh pastors and their families, and local churches. Our churches will not reach the world if they will not reach their own communities. If pastors are disheartened and churches are dwindling, not only in number, but in passion, missions around the world will suffer. We desire to be a support and help to pastors, their wives and children, and their congregations. If we could be a help to you or someone you know, please contact us.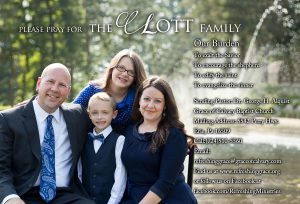 When Pastor Troyer mentioned the idea of writing a song to go with their theme, this ministry burden was fresh on my heart. We had recently started traveling to meetings, and were also in the midst of packing for a move. While I was interested in writing a song, I wasn't sure at all that I would be able to do so.
One week in September, I returned home for a few days from some meetings in the south to pack up our house. I had some time alone to think and pray. As I was considering the theme, the thought, "This is your mission field" popped into my mind. I grabbed a pen and paper, and throughout the day as I packed, I worked on the lyrics. Later, I began going back and forth to the piano and developing the tune. I'm not sure I got a lot of packing accomplished that day, but this song was born, and I was certain it was an answer to prayer.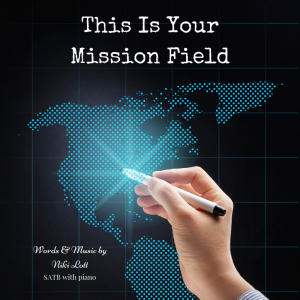 The idea of this song is not to discourage foreign missions. As the opening lines say,
"There is no doubt that somewhere far away
There are lost souls who've never heard Christ's name,
And someone needs to go across the sea,
And tell them Jesus died to make them free."
I fear, though, that we are quite content to send missionaries far away, but just as content to ignore the mission field at our back door. The next lines continue,
"But there are also lost souls on your street,
And who will tell the people that you meet
That Jesus is the only way to heav'n?
How will they hear that they can be forgiv'n?"
We dare not ignore the mission field of our own nation. As we travel around the United States, it is shocking and sad, yet deeply challenging, to see the need for the Gospel here in our own nation.
If God burdens you to go somewhere far away, by all means, go! But God has called each of us to be His witnesses no matter where we are.
"Not at some distant time, 
Nor in some distant place,
But here and now we need to share 
The message of God's grace!"
I hope this song will be an anthem that reminds, convicts, and motivates us to be missionaries to our own people. It is foolish to bemoan the condition of America while we neglect to share the only message that has the power to transform the hearts and lives of people.
"America, the land we love so well,
Is filled with precious souls still bound for hell.
And who will reach this land of liberty,
And speak the only truth that makes men free?"
"This is your mission field.
The harvest now is white.
There is no time to linger,
For swiftly comes the night.
The Master's call is clear,
His will has been revealed.
Oh, will you lift your eyes?
This is your mission field."
©Copyright 2018 Niki Lott.
This song is SATB w/piano and is available in printed format, and in PDF download format. Please remember that when you purchase a download, you are purchasing the right to make one (1) printed copy. Also, if you wish to purchase digital music, be sure to click the title, then select "digital" from the drop-down menu. If you just "Add to Cart" from the main page, the default is "physical".
For this week only (through 1/7), use coupon code MISSION19 to receive a 33% discount on this song. This will apply to printed or PDF sheet music, and there is no limit on the quantity.
P.S. I plan to have a listening demo, and a piano track available soon.